We love working on with our homeowner clients to help shape their home into something they may have been envisioning for years. This house was no exception, and we really enjoyed completing this kitchen remodeling in Minnetonka. The finished job included new counters, new cabinets, making some space for new appliances, and installing a new island for increased entertaining and workspace. The homeowners had called us inquiring about the possibility of updating their current kitchen into something more clean and modern, and our design team was more than up for the task of creating a new kitchen space for this family.
Kitchen Remodeler Project Starts
The first thing we did was to me meet with the homeowners to discuss exactly what they had in mind. We brought along a lot of materials filled with design ideas and pictures of products and materials to choose from. After some very enjoyable conversations about the look, feel, and shape of their new kitchen, they decided on a very sleek design using a lot of white cabinet faces and stone countertops that would be an excellent complement to the stainless steel appliances they were after.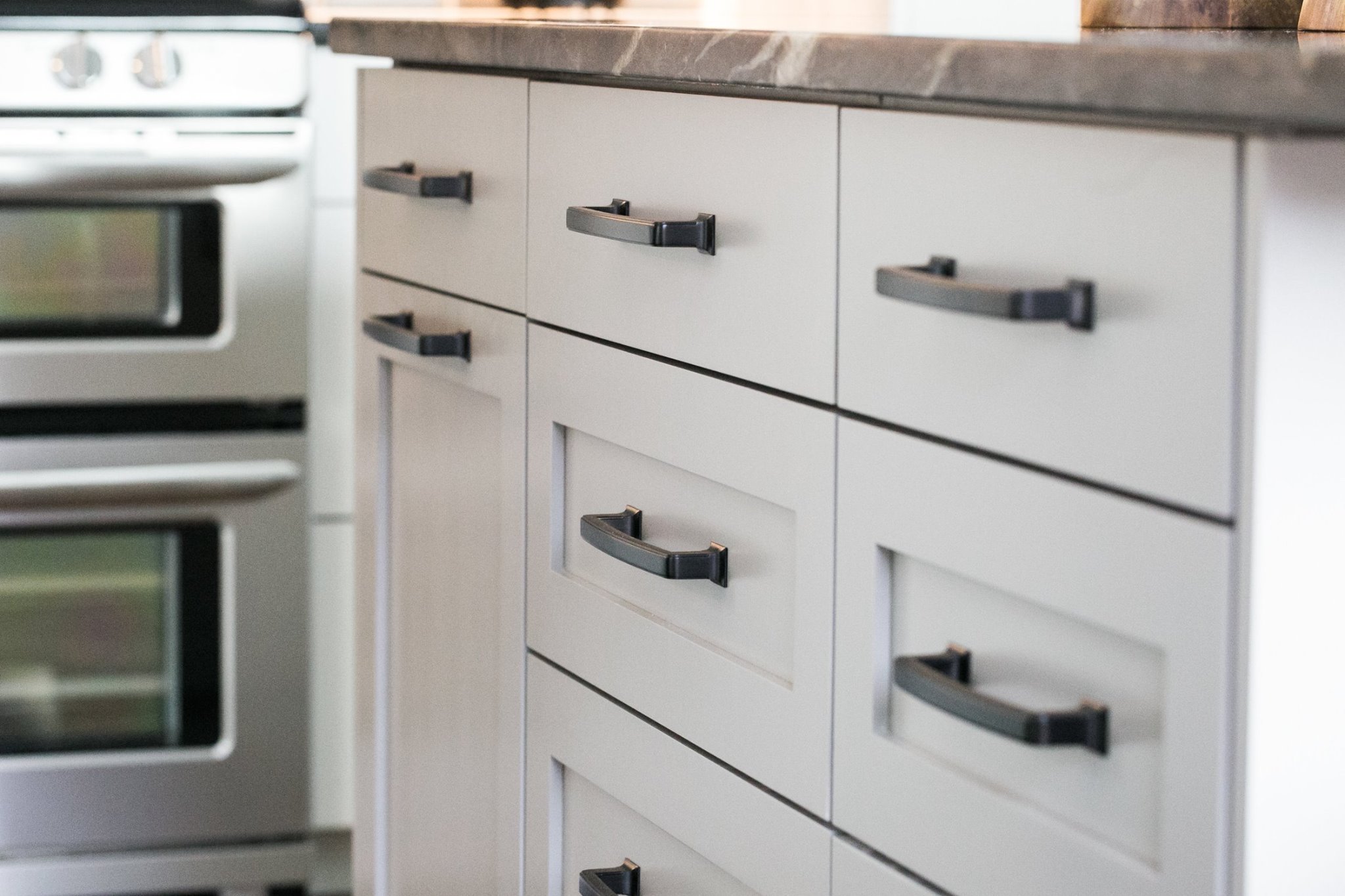 Once they had finished making all the decisions that go into successful renovation planning, we were ready to get started. Normally, there are some scheduling considerations that must be addressed alongside the client's preferences. These homeowners told us to get started as soon as possible. It seems they just could not wait to put their new kitchen to good use! We arrived the following week and began taking out everything that needed to be out of there. For this project, the timing worked perfectly. The materials arrived just before we had finished the removal phase, so we were able to step right into rebuilding and installation seamlessly.
Building the island was probably the most intensive part of the job. It was actually a very simple build, and it was a design that our general contractor crews were very familiar with. Once the main portions of the island were installed, we moved on to placing the countertops and cabinetry. The ovens and ranges were also delivered with great timing, so the whole project was finished a little bit ahead of our projected schedule. The homeowners were thrilled with the way the finished product turned out, and told us to expect a call soon to do their bathrooms! Repeat business is something we thrive on, which is just a small part of the reason we strive to be professional and courteous while building with quality and longevity in mind.