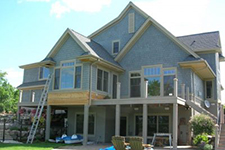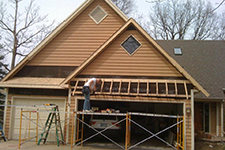 Home Addition Contractor
There are so many great reasons to add space to your home. If you need more living space, but you already have a home you love, a home addition by Struction Contracting can make your home more enjoyable than ever. We can add a new patio, a sunroom, added recreational space, and so much more. Of course, each project is different and requires separate considerations. We'll tailor design specifications and project details according to your home and for your needs. Our priority is to create a beautiful new space for your home that will increase its value while providing the extra space you need.
Home additions require the services of an expert contractor to ensure you receive high quality results. Struction Contracting has the skills and expertise necessary to oversee any home addition project from start to finish. We pride ourselves on superior workmanship and exceeding expectations. The work required to manage each detail of a home addition can be extensive and challenging. Our designers and builders work together to make sure your project is a success.
Additions can really transform a home. Whether it's a simple one room addition or a three story extension, you give us your vision and our team will help make it a reality. We will help you choose the right details and materials to complement your home's character. When it comes time to build, we'll make sure that everyone is on the same page so that you are nothing but excited to see your new space. Our designers will make sure your addition looks like it was always there.
These are just a few of the options available for your home addition:
There are so many possibilities that can happen with a home addition, and we can't wait to discuss them with you. If you have something particular in mind that you would like fleshed out, get in touch with us today. Our estimation process is simple, easy, and will illuminate many aspects of the process you may have been wondering about.