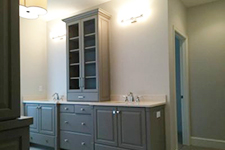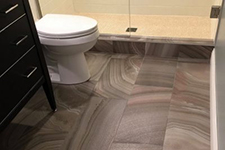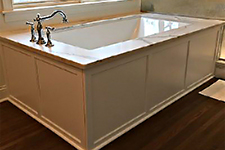 Bathroom Remodeling Contractor
Struction Contracting specializes in creating traditional or contemporary bathrooms with our bathroom remodeler services. Whether you're looking for a simple cosmetic update or a total remodel, we will design the space and build you a beautiful and functional bathroom. Bathrooms are typically smaller spaces, more intimate spaces where the details really matter. A remodel can make a big difference in your daily life, and also can increase the value of your home.
Hiring an experienced company like Struction Contracting is essential for bathroom remodeling projects. There are many moving parts and a lot of running water in a bathroom, so it's important to get it right the first time. We have the experience and knowledge to do so, and we will build out your new bathroom using only the best materials available. Many skilled people are necessary for a typical remodel – plumbers, cabinet makers, tile setters, and electricians. Fortunately, we have trained crews ready to make sure your new bathroom is truly the one you've been waiting for.
Life can be stressful, so it's important to have a space in your house where you can relax and rejuvenate yourself. Let us help you get the relaxing, spa like, and beautiful bathroom you deserve. There are many options available to you for the aesthetics and functionality of your bathroom renovation.
Here are just a few of the bathroom features our team can help you decide on during the design process:
The look and feel of your new bathroom is entirely up to you, but we are here to help you along the way. With our recommendations you will be able to build a bathroom to your liking with a budget you are comfortable with. If you have something special in mind, or a feature that you have always wanted in your bathroom, be sure to give us a call. One of our dedicated staff members will assist you, answering any questions you might have.