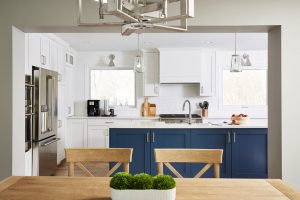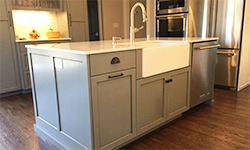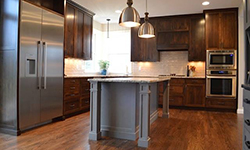 Kitchen Remodeling Contractor
The kitchen is the heart of the home, a gathering place for family and friends. At Struction Contracting we believe your kitchen should reflect your individual style while also meeting functional day-to-day needs and maximizing space. If you're planning on using the space for entertaining, we can provide elegant and timeless design elements that will create a comforting and inviting place to snack, dine, or be festive. Or, if you need to feed an army, we can plan out a cooking area with great workflow and prep space. There's no limit to what we can transform your space into.
Your kitchen should offer spacious cooking areas, great organization, and stunning design features. Any style is welcome with our design team. We have experience building out everything from modern, practical, upscale, or even more industrial aesthetics. Of course, we always make sure to keep your budget it mind. It is our priority to deliver a kitchen remodel that satisfies on all fronts.
As a kitchen remodeler we also consider it our duty to make sure the build adds value to your home, as kitchen remodeling provides a higher rate of return on investment than any other home improvement. That is why our process begins with a meeting in your kitchen to discuss how it is currently being used, and how our services can improve it. We'll then go over the design process and provide an estimate detailing exactly what is to be done, and the materials to be used in the remodeling.
Our designers will assist you in designing and remodeling the following kitchen elements:
If you have something specific in mind, don't hesitate to ask. We want to make sure your renovated kitchen is exactly what you have been envisioning. If you are interested in finding out more about our kitchen remodeling services, be sure to give us a call today. One of our staff members will gladly answer any question you might have.