There's nothing like a little more daily living space to take a tiny bit of chaos out of the grind. Bathrooms are private, intimate spaces for refreshment, relaxation, and to prepare for the day. We love being able to add comfort and quality of life to the homes of our neighbors, so this job doing some bathroom remodeling in Eden Prairie was a joy to complete. The homeowners had some dead space in their bathroom that was being used as storage at the moment, so they asked us if we could split the single sink into two areas. This would give them each a separate space for toiletries and daily grooming, which they really needed to be more effective in the day-to-day. When we initially met them, they nearly couldn't help themselves from commenting on how frustrating it could be to try to get ready for the day while dodging each other's elbows and reflections. We were happy to help them out with this!
General Contractor Project for the Bathroom
Clearly, the dual sinks in the master bath was of the utmost importance to this couple. There were, though, a lot of other decisions that needed to be made. Once we got into the nitty gritty of the details with this client, they got even more excited thinking about all of the possibilities available to them. We went over new flooring, countertop, and cabinet options with them as well. We also needed to decide on new lighting in the bathroom as well. This is always the fun part, especially for our design team.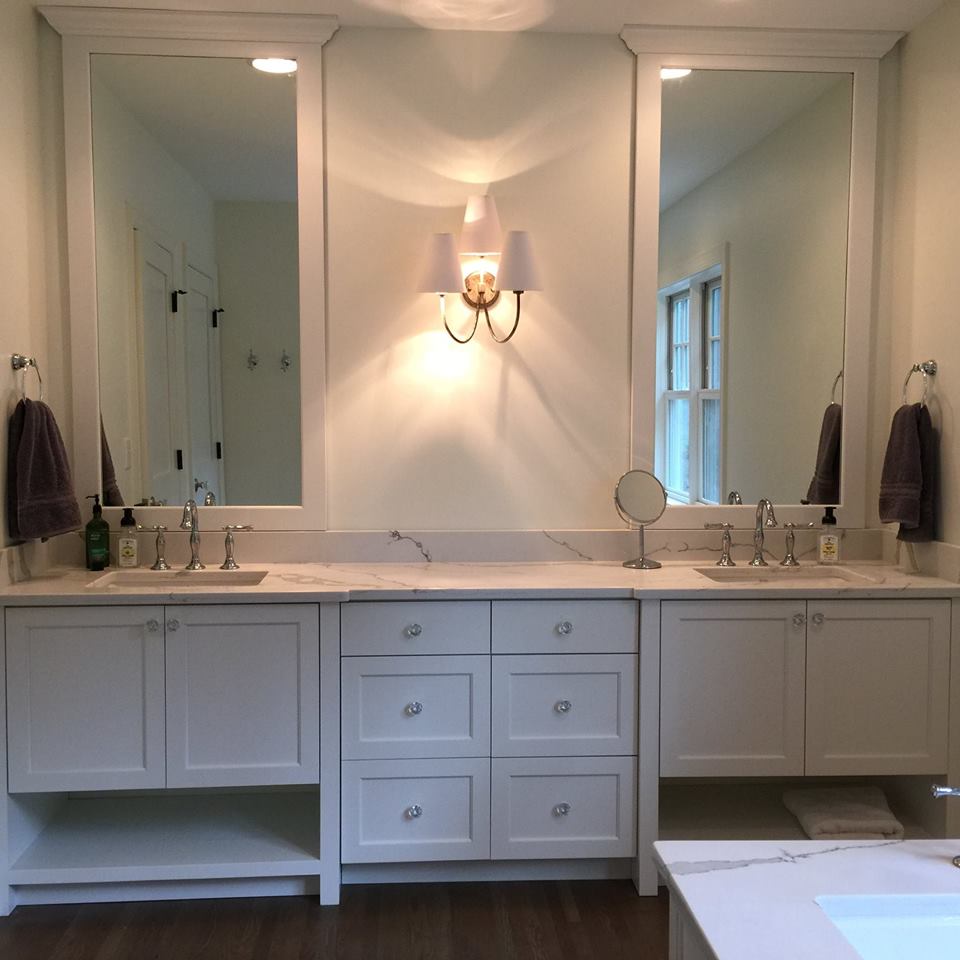 The clients were very enthusiastic about this part, and it was clear that they had spent so much time dreaming about having two sinks that they hadn't considered how drastically the space could be transformed. Once all of the final decisions were made, we got a finalized estimate to them. They were actually quite surprised with how affordable such a large overhaul to their bathroom could be. We reassured them that it had a lot to do with the size of the bathroom. The smallest space in the house typically requires less quantity of materials, making it one of the best investments for a home renovation.
We were then able to get started on the bathroom remodel, and after our crews put the work in, we all agreed that the bathroom looked great. The end result had clean floors, very nice and soft lighting for relaxing in the evening hours, and of course two sinks! They were very pleased with their new space, and told us it was worth the wait except for one thing – all the time they had waited by putting this home remodeling off! We let them know that we could work on any other rooms in their house where they might be interested in having work done. It was another job well done!